BRINGYOURLOVE
features Lysa Flores on guitars, vox, jarana. John Doe-vox, Marco Renteria -Bass, Daniel Seeff-Bass, DJ Bonebrake-drums, Alfredo Ortiz, drums, Willie Bongiovanni -bass, Michael Fortunato- trumpet.

CD BABY
The Making of a Trophy Grrrl! Una Drama de Amor
<

features Lysa Flores guitars and vox, DJ Bonebrake Drums, Garrett Ray- Drums, Dave Jones-Bass, David Green-guitar, Quetzal Flores-jarana, Ian Brennan-vox, Travis Dickerson-keys.
Buy this CD at CDBABY
Learn, Listen and Bring Your Love
Buy this at CD Baby
Tree of Hope
Solo Debut in 1998! This Chicana Rocks!

features Lysa on vox & guitars, Dave Jones-bass, Vince Wong- guitars, DJ Bonebrake-drums, Travis Dickerson-keys and Mollie King backing vox.
Buy this CD at CDBABY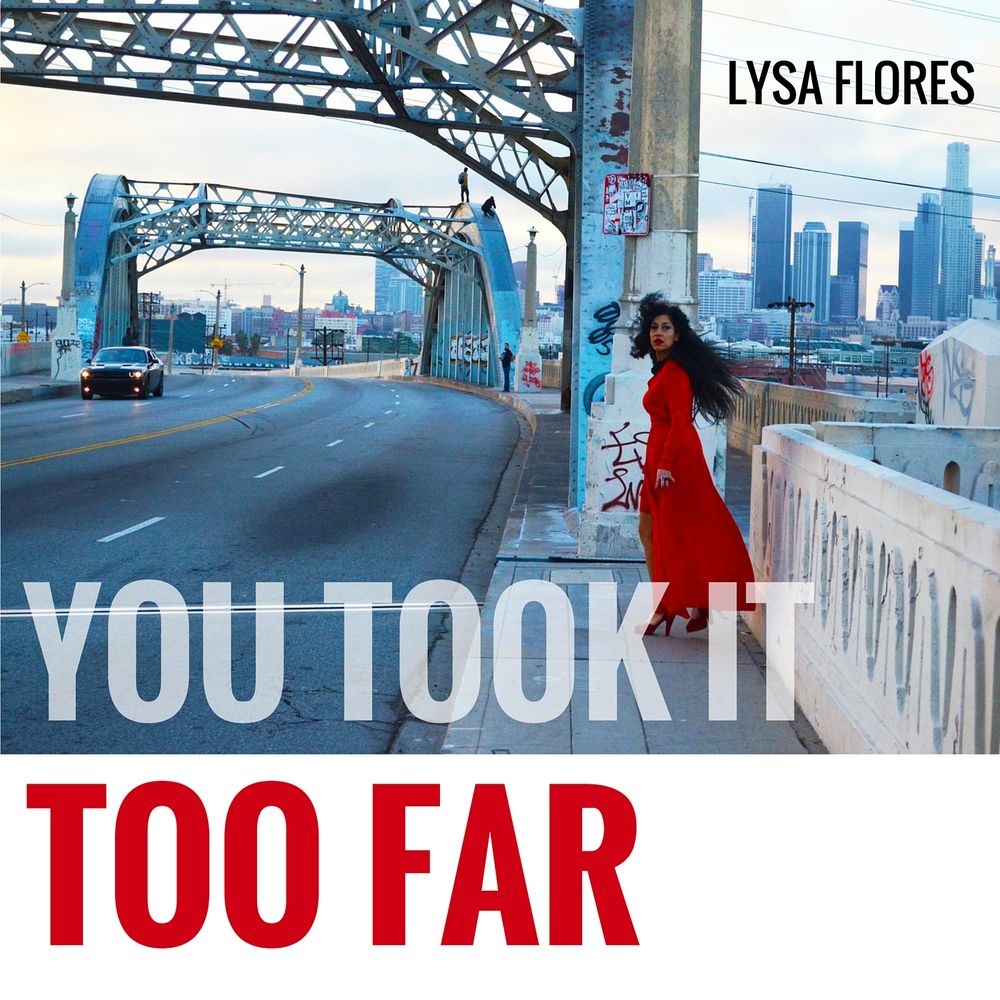 You Took it Too Far
Add a subheading
The new single off of IT HURTS TO BE YOUR GIRL.